Netflix has an inventory of thousands of movies and web series and this makes it more difficult to determine which one should I watch for today. So I am here today publishing an article that assists you to decide the movie or web series that you should never miss out on. This list is totally based on irrational taste of own. So, you might love it or denigrate it. We are always open to new ideologies and we will work on that too. But for today I hope I will able to match your expectations from this article are provide ou great content to make your Sunday.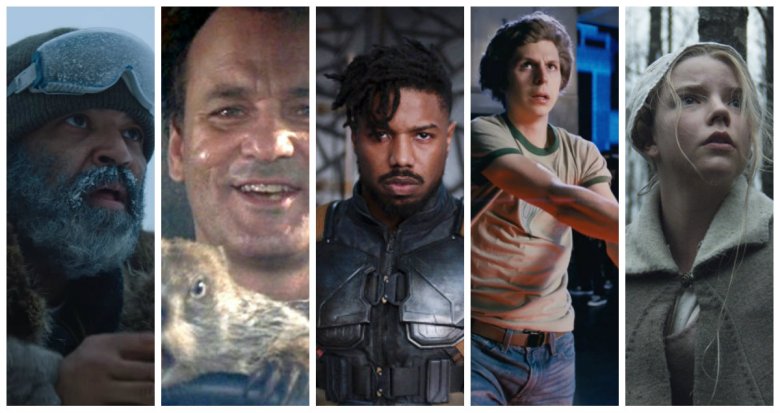 This streaming service has a number of suggestions already marked on your homepage when you log in to its website or app. But we have invested a few days to make a list of best and most popular movies on Netflix that will amuse your senses. You might not be heard some of these gems ever before. At last, it all depends upon your taste and mood. So, let's get started with the list.
Top Best Movies on Netflix
Jurassic Park
This is probably the best movie to watch once in your lifetime. These are broken records of many popular all-time movies. It was first released in 1993. Jurassic Park is one of Steven Spielberg's masterpiece. This movie has changed the anatomy of film making as a whole. It has raised the bar of expectations from the viewers. Packed with action, thrill, and adventure assures the amusement of all senses. If you have not watched this movie yet then my friend you don't know what you are missing. Go and watch this movie first and I highly recommend it.
Gerald's Game
This movie is directed at the base of the novel "Gerald's Game". This movie has an adulthood topic to talk about. Have you ever seen that couples do several things to rejoice the current relationships? This story is also based on that kind of topic. A couple decides to make their night special by playing a romantic game of bondage handcuffing. But this did not turn out as expected. he dies from the heart attack while she was handcuffed. And she got stuck in that position alone on the island. This movie is actually really interesting how she does everything to get her unclicked and released from handcuffs.
Okja
This is directed by a Korean named Bong Joon-ho. This story is based on the love bong between a girl and an elephant. When the corporation kidnaps Okja (elephant) and transports her to New York. Mija (girl) starts her journey to find the elephant and get her back. They have to cross multiple hurdles in the journey to reach in New York. Okja paints a grim, provocative portrait of capitalism and consumerism at its absolute worst. It's at once a scathing criticism of the cruelty of the meat industry and the short-sighted hypocrisy of even the most well-intentioned people.
Da 5 Bloods
This movie is released is 2020. It is about story of African American Vietnam Vets who return to Vietnam after years of the war find remains of the squad leader. On top of that, though, they're also seeking buried treasure they believe was left behind after the war. As they battle man and nature alike, they're forced to confront the lasting ravages of the Vietnam War.