In this article, I am going to share a list of some of the best web browsers available on the internet. This list based on the performance, speed, privacy, and customization of the browsers. As today we spend most of the time on the internet and internet could be accessed by the web browsers. So it becomes very important to determine the best web browser to use for daily internet surfing. Most people might think is it necessary to have a deep discussion on this topic because it is just software but I think we should think about this as you use your internet banking, personal social media accounts through these so-called "Softwares".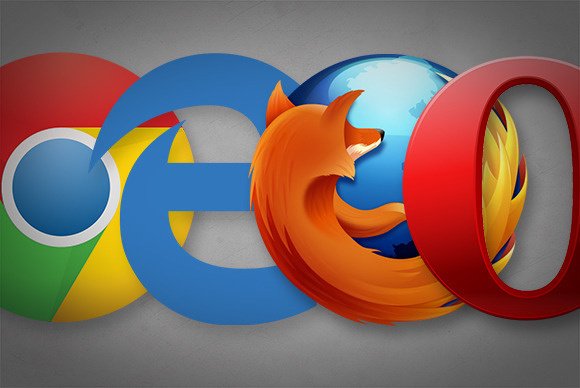 In developed countries, people are more concerned about their privacy rather than the price point at which certain software or gadget is available. So it is very important to use the right web browser. This list has all prominent web browsers which are secure to use and you do not have to worry about any data breach under the browser segment. Before getting started with the list of best web browsers of 2021 I want to make you clear that these browser software's are free to download and use. You do not have to pay anything to anyone to use this software. Now let's get started with the list and check what I have to offer you here in this article.
List of Best and Fastest Internet Browsers
I want to inform you that this list made by our technical experts. We do not sponsor any of these software's or influence your purchase. You are free to download and use any web browser you want to use on your computer or laptop. This list is generally consider based on our team's experience.
Google Chrome
Now some people might argue with me on this first preference because Google Chrome uses a lot of computer system resources to run. I can understand your concern but let me that here Google Chrome is the best web browser you could ever use right now. This is because of the customization and syncing feature. There are always some pros and cons to the software but still, you have to choose Google chrome. Google Chrome always gets new updates with new and productive features to offer you a great user experience while surfing the internet.
Firefox
The second best web browser is Firefox. If you are using the internet for the past 10 years you might have known the fact that Firefox was the top best web browser and the most downloaded one before the launch of Google Chrome. You can use this web browser on multiple platforms like Windows, Mac OS, Android, iPhone, and more.
Opera
Opera is a browser and I could like it to call OLD is GOLD. I have used this web browser personally and I have experienced that this web browser is much faster than Google Chrome and Firefox. But there are some disadvantages of this web browser as it does not sync well with accounts so might face issues with this if you are using this web browser on your computer and smartphone.