In this article, I am going to share some vital information on how you could easily download and set up Nighthawk App on your Android device. The steps to download Nighthawk Android App are easy to follow. I represented the steps below. You just have to follow all the given steps one by one.
Nighthawk App allows you to easily set up and control your home WiFi network. Using this app you could easily set up your WiFi network for home or office use. Nighthawk App will improve the overall network by allowing to configure the network settings like channel and frequency. Not this you can even check all the connected devices to your home WiFi network and have control to terminate access to your WiFI for any specific device. It allows you to check your download and upload internet speed by the speed test feature included in it. Nighthawk Android App allows your subscriptions and upgrades the current internet plan anytime.
How to Download Nighthawk Android App
The following steps will guide you to download Nighthawk Android App from the internet through Google Play Store. Now let's check all the steps and I suggest you do not skip the given steps.
Why Nighthawk App is Trusted by Millions?
The Nighthawk Android App gives you convenient access to your router features. I have mentioned some of them which are best. Check below.
Traffic Meter: Monitor internet usage over time;
Speed Test: You could check the internet speed you are getting according to your internet plan;
Guest WiFi: Set up a secure and separate WiFi network for guests;
Anywhere Access: Monitor and control your WiFi network from anywhere;
Armor Security: Advanced security later to protect you from hackers and spyware data packets;
Smart Parental Controls: If you want your kids to be away from adult content on the internet then you could use this feature to limit the type of website they visit.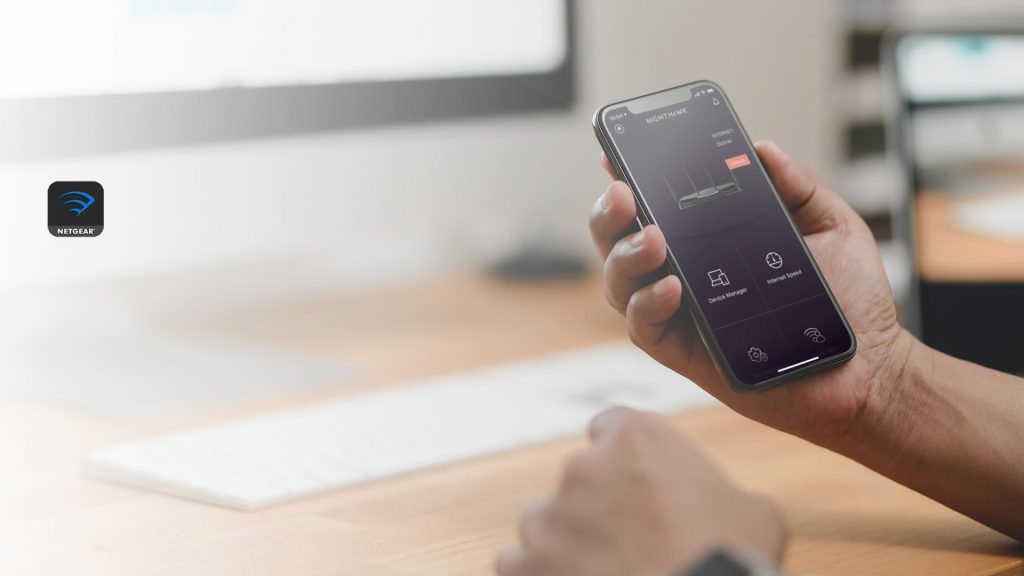 Simple Management: It Nighthawk Android app allows you to manage the dashboard of the WiFI network very easily. You could check the status of the network and who is connected with your WiFi network right now. I think this is a great feature that will help you to elude any unauthorized access to your Wi-Fi network.
Stop Internet: This app allows you to pause or terminate the internet connection to the specific device which is connected to your WiFi network at any time. This is great feature use as it will disallow the internet on any device which is used for temporary bases. For example when some visitors/guests visit your home for few minutes and they need to access the internet on their device for a limited period of time. You could share your WiFi password and once you think they don't the internet access anymore then you can pause or terminate the internet to their device anytime.
Check Internet Speed: You could easily check the speed of the internet using this app without visiting any third-party websites on the internet. This will allow you to check the actual download and upload speed you are getting on your device. Sometimes the plan we are paying for as internet customer and we might get lower internet speed as compared to promised to us. So you can check the internet speed and take the screenshots on your device and if the speed is low then you could contact your ISP (Internet Service Provider)
I hope you are now able to download the Nighthawk Android App on your device. If you still facing any issue then I suggest you to contact the team through chat and they will guide you with a solution.