Apple is one of the best smartphones available in the smartphone market all; over the world. if you are an iPhone user then you must have noticed great performance over other Android smartphones. I can understand there are few limitations to iOS but that is not a vital issue. Apple smartphones provide top-notch features with no compromises with user security and data. Today I am going to provide you the list of Top 10 apps for iPhone. These are my personal choice and I found these apps very productive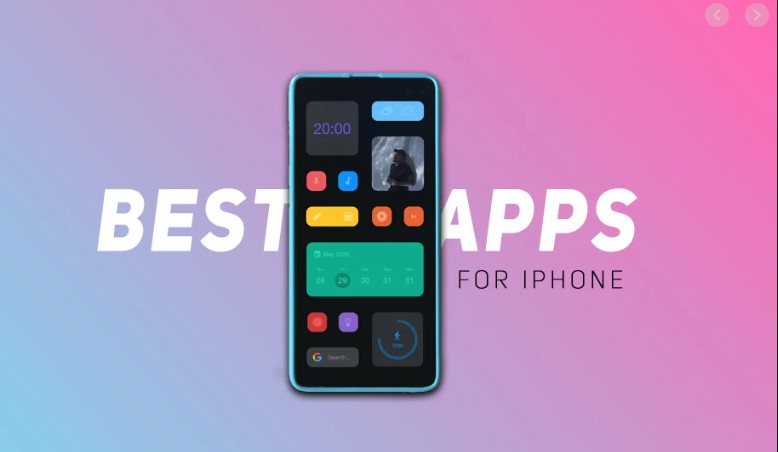 Some of these are free and some are paid. But the paid apps allow users to get a free trial for 14 days so that you can experience privilege and features some these apps can offer. Apple has very strict policy rules to follow before publishing any app in the Apple app store. These are will not steal your data or do any kind of forgery as some apps have an intentional data breaches. So let's get started with the list now.
Best Apple iPhone iOS Apps in 2020
1. iTranslate
This app will help you to communicate with foreign speakers and you can also speak the phrases that you want to get translated. iTranslate gives you the peace of mind when you are traveling to the country that national language is different from your home town. The company has just released it's new updates that are content with new features. This app is absolutely free to download and use from the Apple iPhone app store. It includes a keyboard extension feature.
2. Memrise
This is a great language if you are looking to learn a new language. Memrise has an inventory that has more than 100 different languages to choose from. It has the feature of fun games which will help you to remember the words while you are leaning. The user interface is simple and easy to use. No matter who is from a technical background or not. You can easily use this app for free.
3. Google Classroom
If you are using Google Classroom in the school then now you can also download the same app for free in your own device. This app will help you to track you classes and topics that need to cover in the future. The best part of this app is that it can be merged with other apps like Gmail and google docs to share the notes and classroom videos with others. Time-saving add likes creating, collecting, and grading help teachers to stay ahead of workload.
4. Google Calendar
A few years back Google has launched this app for iPhone users. The modern design allows users to view weeks and months. The new feature introduced in this app called Schedule, which allows the user to set a reminder with photos and maps. It also automatically adds any reservation (restaurant reservations, hotel bookings, flights, concerts,). no matter which calendar server that event is on, the user can use one app to track all their events because it works with iCloud and Exchange calendars.
5. TransferWise Money
Bank would take as much as 3% to 5% of that money in international transfer fees. But using TransferWise u can send the whole money without giving that extra money because it matches your funds transfer with other TransferWise transfers going in the opposite direction. Only 0.5% of yours transferred money will cut as the transferring fees by TransferWise for this. The official product of the Skype founders "TransferWise" finally released an iPhone app and allows users to send foreign remittance to others without paying exorbitant international fees to banks. As an example, I want to send £2000 to someone in England.